Bath & Body Award Winners
Our showers are our happy places at FWO. It is so important to use quality products on your body, it is your largest area of real estate so the standards of what we use on our body is high. From genderless shower gel to reef-safe mineral sunscreen to an unparalleled anti-aging body cream we don't know if we could live without any of these body care products.
Basil Shower Gel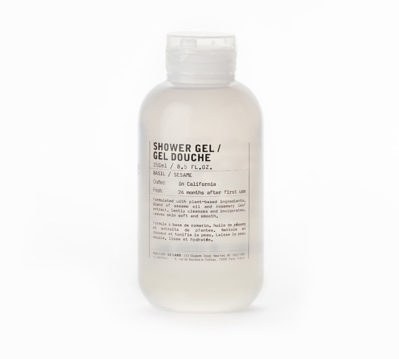 Le Labo's ability to create addictive and luxurious scents is pretty much unparalleled. Amplify your shower experience with this basil scented shower gel. There is a really nice lather, it doesn't leave you feeling dried out after your shower and you will smell so good all day long.
Le Labo – $25, lelabofragrances.com
Skin Care Oil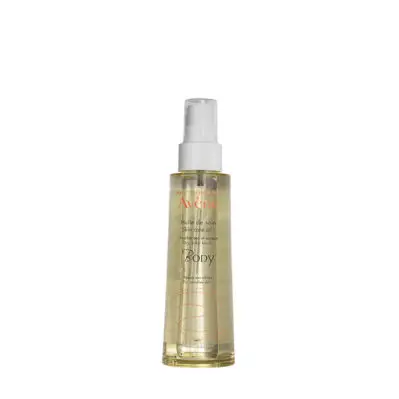 Prepare to find yourself touching your arms and legs all day long after you use this silky body oil. Your skin will look hydrated and glowy, without feeling greasy or sticky. The plant based oils and thermal water will soften your skin and support the skin's natural moisture barrier.
Avene – $26, aveneusa.com
Scalp and Body Scrub
Dual products like this scalp and body scrub are perfect for people who share a shower with someone else but love to pretend your shower is actually a full blown spa. The sugar crystals help with a dry or flaky scalp and will gently exfoliate the body while the coconut oils lock in moisture.
OUAI – $38, theouai.com
Pampering Deodorant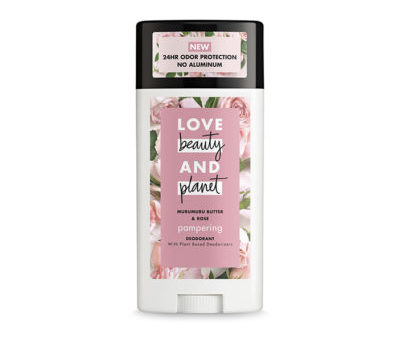 Seriously protecting you from underarm sweat, underarm stains and odor for a full 24-hours. Infused with Murmuru butter, a nut based fat, and rose you will smell fresh and help moisturize your underarms.
Love Beauty and Planet – $7, lovebeautyandplanet.com
Sleep Calming Bath Soak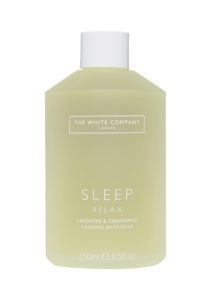 After a stressful day nothing beats drawing yourself a nice bubble bath. The lavender and chamomile essential oils will help release tension and relax your mind and muscles. The formula was created with expert British perfumers to master the perfect blend of essentials oils for the most luxurious bath soak you could ask for.
The White Company – $36, thewhitecompany.com
SPF 30 Mineral Mist
This mineral SPF is not like most other zinc sunscreens, you won't see an ounce of white residue on the skin or feel sticky. It will physically block the harmful UV rays from your skin and leave you feeling soft and silky smooth. For an added bonus it is biodegradable and won't harm the reefs!
Hampton Sun – $34, hamptonsuncare.com
Shaving Gel Oil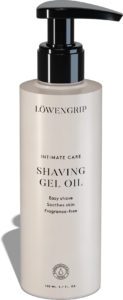 No more irritation or ingrown hairs from shaving, this fragrance free gel will be your new shaving necessity. Meadowfoam seed oil soothes the skin as you shave without clogging your razor, which is a common problem with most shaving gels.
Löwengrip – $20, amazon.com
Luminous Bronze Self-Tan Body Mist

Self-tanners can be a really tricky product to trust, you don't want to look orange or streaky and you definitely don't want to ruin your carpet or clothes. With this one you just mist yourself all over and can rub any residue in, without staining your clothes or looking like a crazy person. We love this one because it is mess free, and gives you subtle color that will trick everyone into thinking you spent the weekend at the beach.
Löwengrip -$42, amazon.com
Anti-Aging Body Cream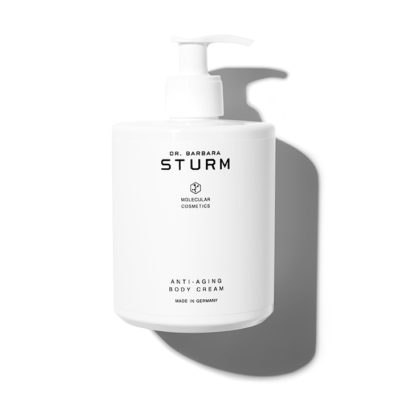 This isn't your average body lotion, you are going to get way more than moisturized skin with this anti-aging cream. White almond, elderberry blossom and purslane (a signature ingredient for Dr. Barbara Sturm) work together to tighten and firm the skin by restoring the skin's elasticity. If you spent too many hours in the sun in your younger years or have noticed your skin is simply showing signs of aging this is a great investment to help reverse the years.
Dr. Barbara Sturm – $260, molecular-cosmetics.com
Stay Fresh Dry Spray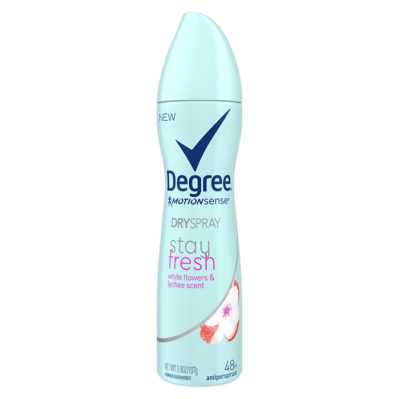 No need to worry about streaking or staining your favorite shirt with this spray-on deodorant. It protects you from sweat and odor even when you are working out, working more and more as you move. Who doesn't want to have their armpits smell like white flowers and lychee?
Degree – $5, target.com
Softening Cocoa Butter & Vanilla Bean Body Lotion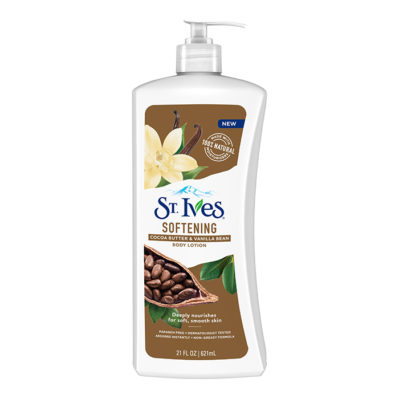 A hero in the summer months as you show off your legs but also in the winter when your skin is feeling ultra-dry. The cocoa butter is going to give your skin deep hydration and smells amazing especially with the vanilla bean.
St. Ives – $5, stives.com
Confidence in a Neck Cream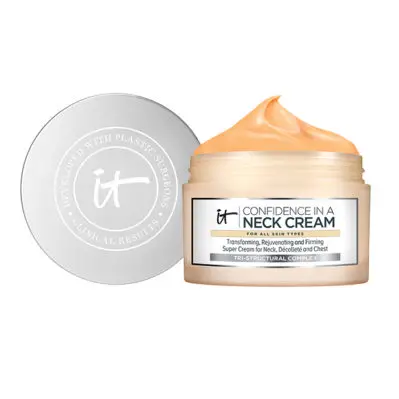 More now than ever neck wrinkles are an issue that we all face no matter our age, here to help all of our "tech necks" is this rich neck cream from IT cosmetics. Your neck and chest will feel tighter and smoother over time, working to improve the skin's elasticity for a more youthful look.
IT Cosmetics – $52, itcosmetics.com
##
With love,
FWO